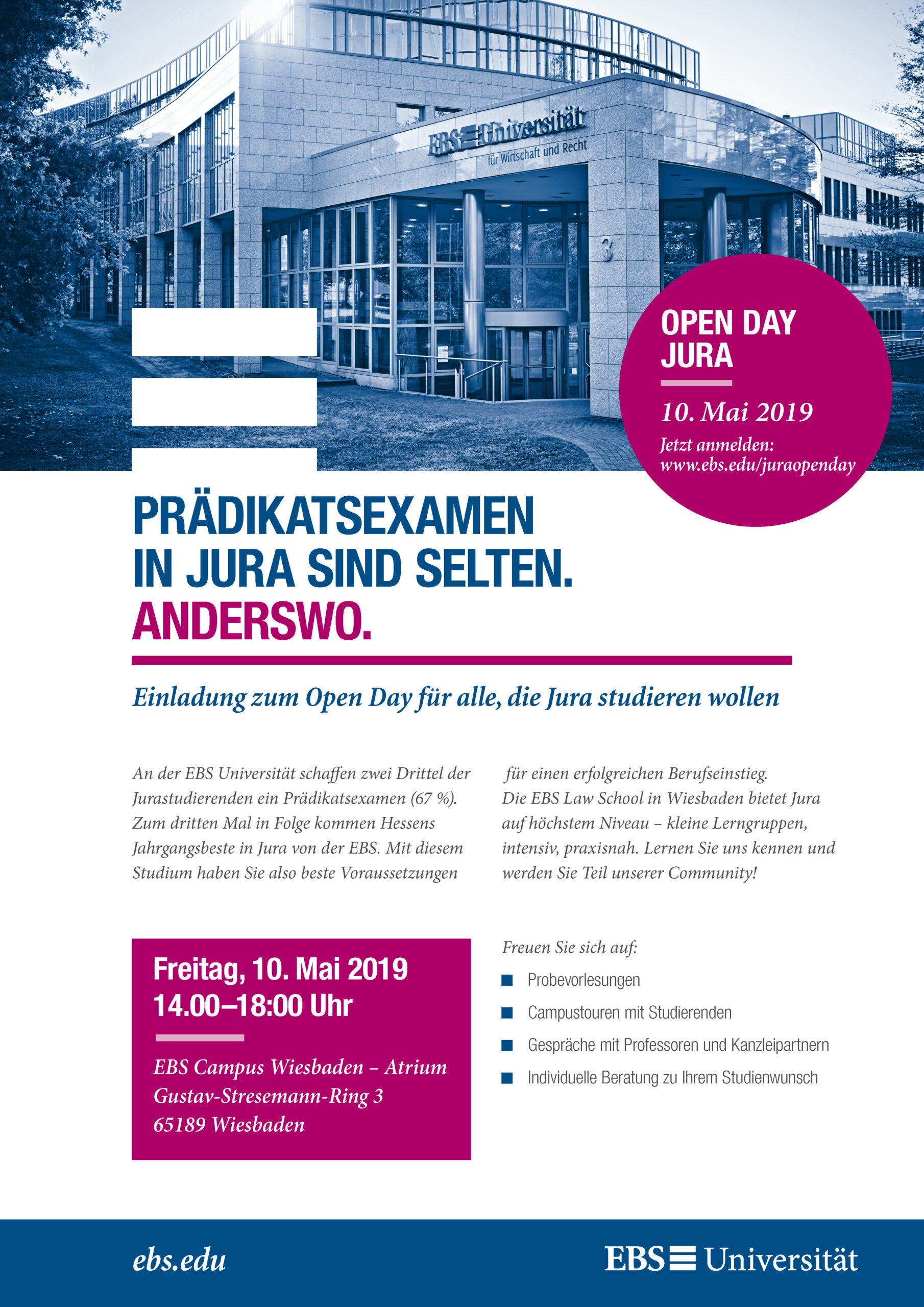 EBS student awarded seldom achieved grade "very good"
For the third time in succession, the best law graduate in the State of Hesse comes from the EBS Universität für Wirtschaft und Recht. At the age of just 21, EBS student Johanna Gabler accomplished her First Law Examination with "very good", i.e. with distinction. Only 33 percent of all graduates in Germany achieve the grade "with distinction" (higher than satisfactory).
During the traditional prize-giving ceremony, the Hessian Minister of Justice Eva Kühne-Hörmann honoured the most successful graduates of the 2018 law examinations. The best student of the first year in the First Law Examination is EBS student Johanna Gabler. A total of 10 out of 37 students honoured at the ceremony are EBS graduates. In response to Minister Kühne-Hörmann's question about the year's best graduate's future, Gabler said with a wink: "Perhaps one day I will be President of the Federal Constitutional Court". Prof. Dr. iur. Emanuel V. Towfigh, Dean of the Law School is delighted: "Graduating with nine points is already an outstanding achievement for a law graduate – with this grade she has the choice of the top jobs. All doors are now open to Ms. Gabler, we wish her every success in her career."
In all, 708 candidates took the First Law Examination in 2018. Only 37 of these (in other words 5.22 percent) were graded "very good" and "good". Since all exam candidates in the individual federal states take a central examination provided by the Law Examination Office, graduates' performance from the various universities can be directly compared. Over the past three years, the state's best graduates have come from EBS Universität.
Source: Press release by the EBS University press office from April 11, 2019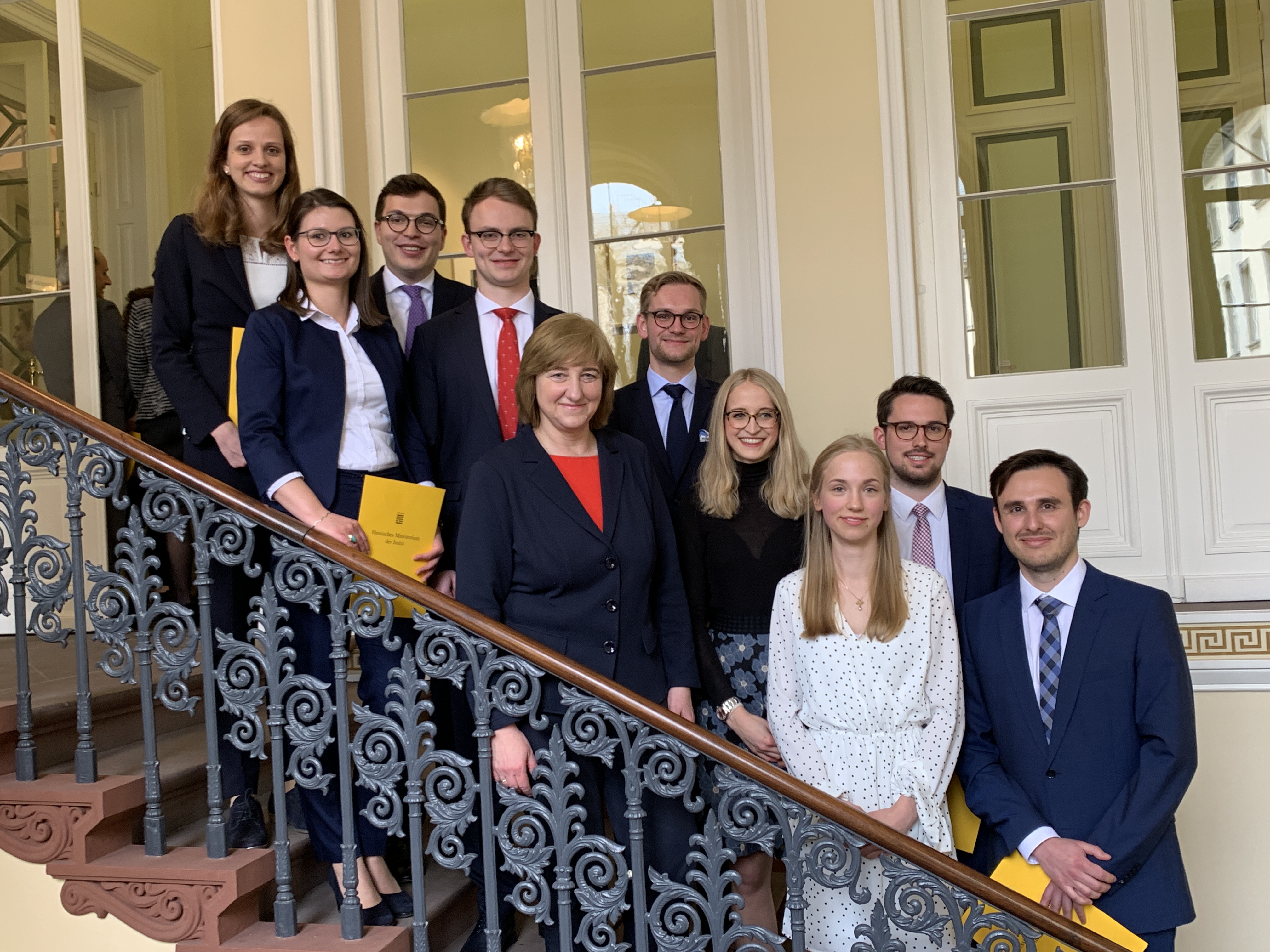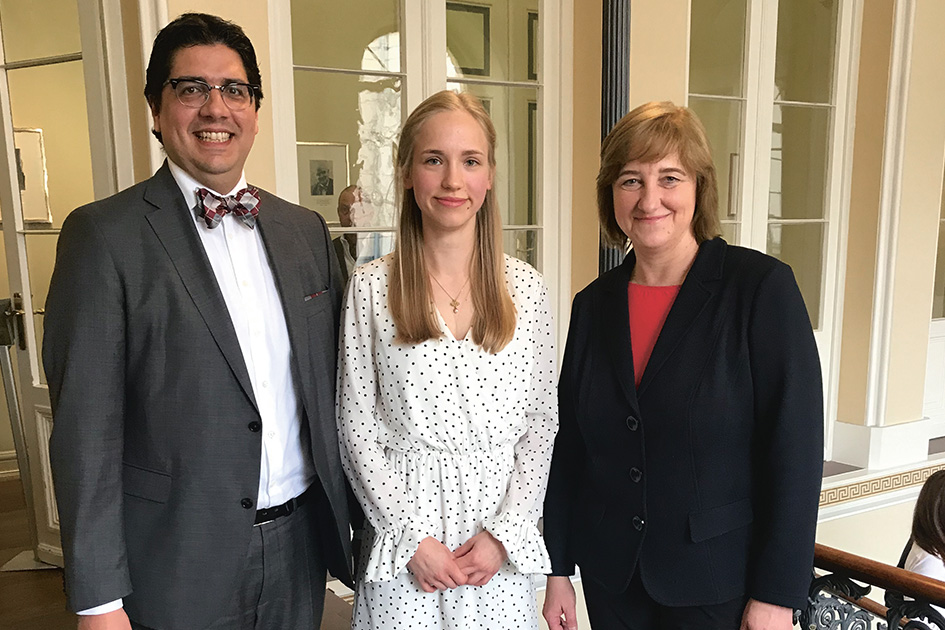 See also: