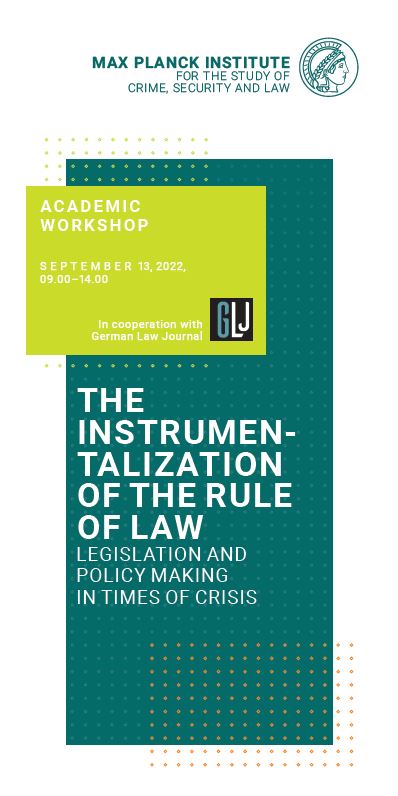 The lecture "Diversity in the Legal Academy and Practice" by Emanuel V. Towfigh is part of the panel "Diversity and Pluralism within European Legal Systems" of the Academic Workshop "The Instrumentalization of the Rule of Law – Legislation and Policy Making in Times of Crisis".
The workshop on 13 September 2022 is organized by the Max-Planck-Institut for the Study of Crime, Security and Law in cooperation with the German Law Journal.
For more information see programme.