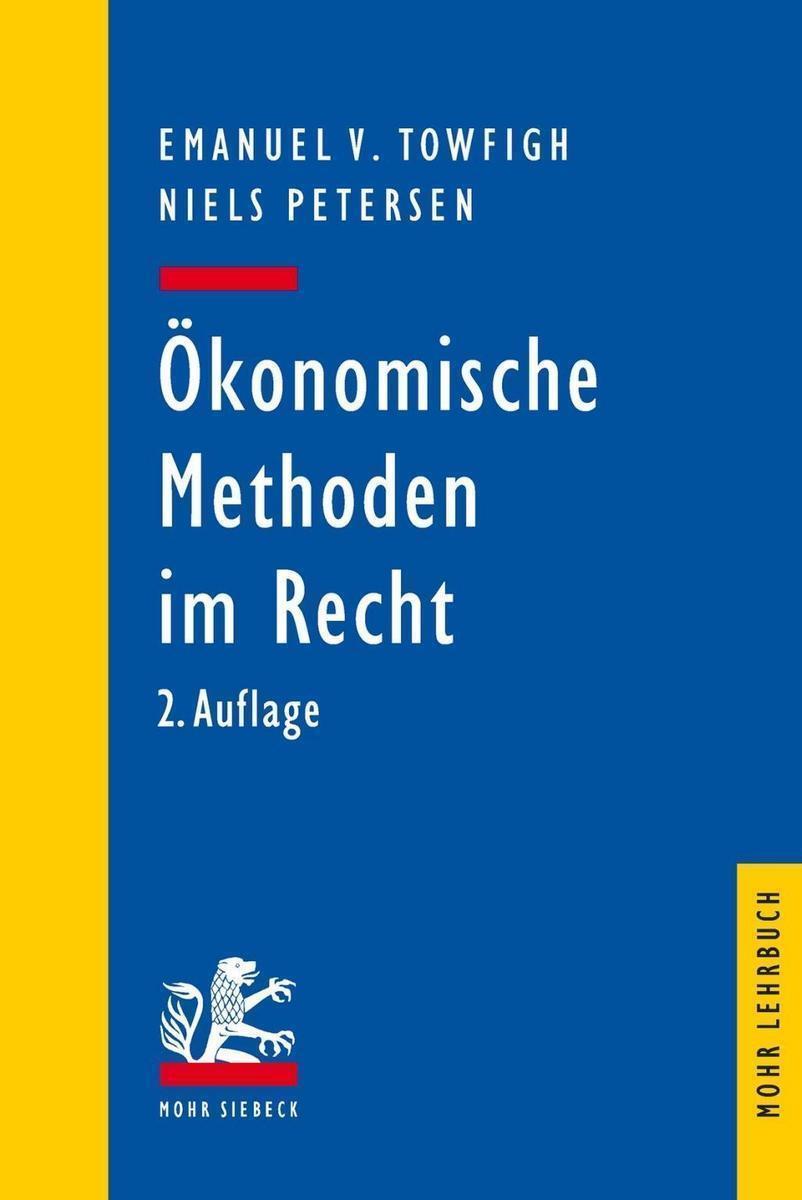 TOWFIGH, EMANUEL V. / PETERSEN, NIELS
Economic Methods in Legal Scholarship. An Introduction for Lawyers.
With contributions from Markus Englerth, Sebastian J. Goerg, Stefan Magen, Alexander Morell and Klaus Ulrich Schmolke
2nd revised and up-dated edition; 2017. XXIV, 291 pages.. | Paper € 29,– | Publishers Site
This book addresses students, legal scholars and practitioners. It seeks to provide lawyers with an introduction to economic methods in order to enable them to familiarize themselves with the argumentation in economics and other social sciences. The new edition is completely revised and updated.
Voices
»Im Ergebnis bietet das Buch den perfekten Einstieg in die Rechtsökonomie und darüber hinaus in die Eckpfeiler der Wirtschaftswissenschaften als solche. Das Lehrbuch bietet jedoch weit mehr. Durch die ausführlichen Literaturhinweise zu Beginn eines jeden Kapitels sowie den übersichtlichen Glossar am Ende des Werkes, wird es zu einem ständigen Begleiter. Mithin ein brillante Darstellung, die in jedes Buchregal eines Rechtsstudierenden gehört.«
David Eckner www.studjur-online.de (01/2011)
»Sowohl dem auf schnellem Zugriff angewiesenen Leser als auch dem nach Vertiefung suchenden Rechtsökonomen bietet das Werk eine dem Blickwinkel des Juristen entgegenkommende Darstellung. […] Studenten, die nach Blicköffnung und Hilfestellungen für interdisziplinär abgesicherte und nachhaltig belastbare Argumentation suchen, sei es mit Nachdruck empfohlen.«
Patrick C. Leyens Juristische Schulung — 2011, Vol. 1, XVII