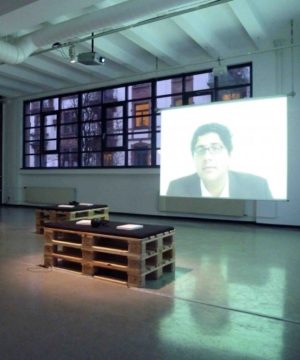 Cooperation with the artist duo Herbordt/Mohren in the context of the working group "Kunst als Forschung" of the Junge Akademie at the Berlin-Brandenburg Academy of Sciences and Humanities and the National Academy of Sciences Leopoldina.
Participation in the project "The Institution" (and "Das Stueck") in the form of interviews, video installations, and text contributions.
See also: Relevance Updates and Unexpected Guests, dossier "Failure" in Junge Akademie Magazin 16|2013 (August 2013), pp. 18 ff. (together with Bernhard Herbordt, Melanie Mohren and Ulrich Pontes).
(Photos: Elisa Rössler)