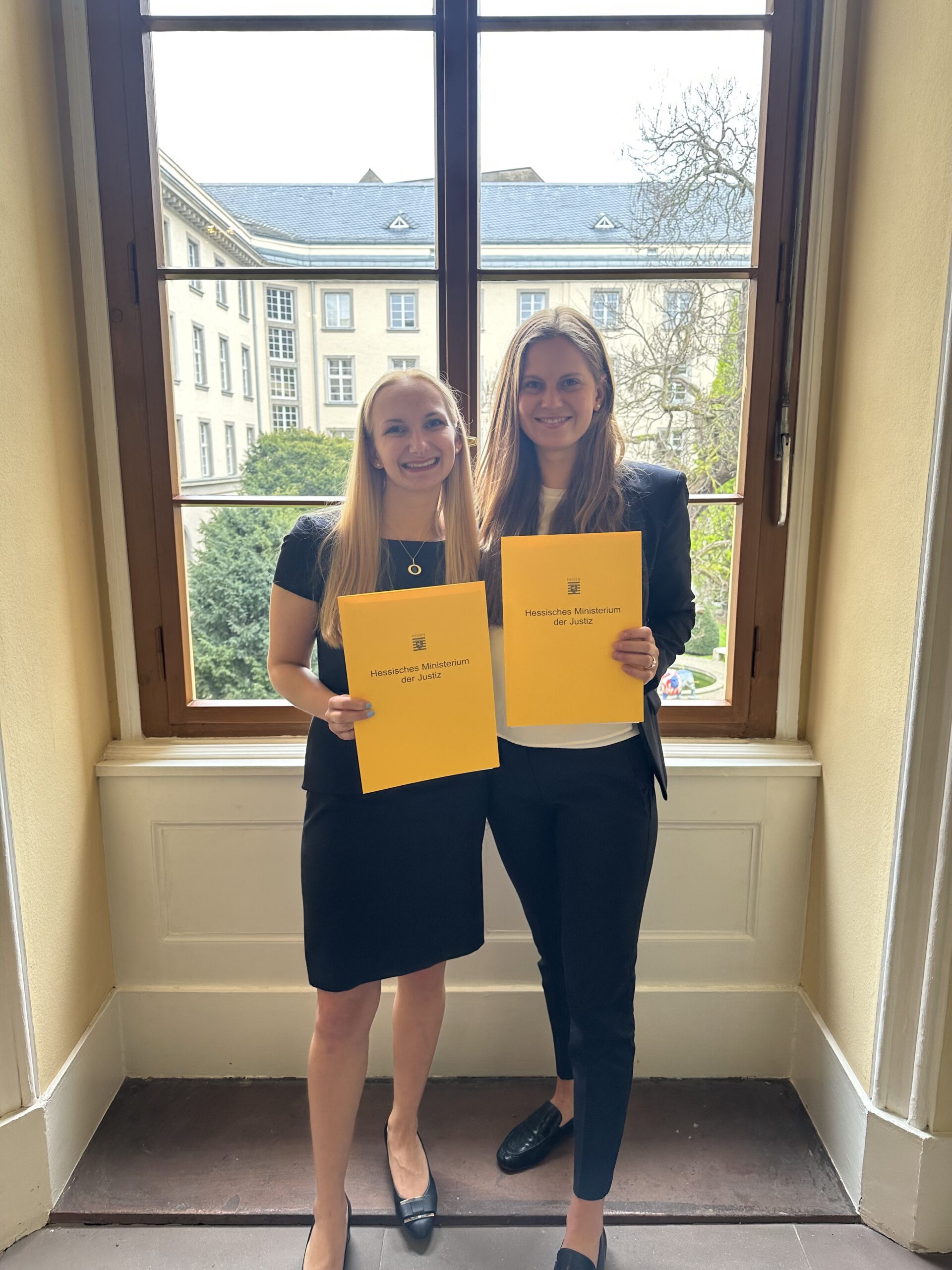 On 28. April 2023 the Hessian Minister of Justice, Prof. Dr. Roman Poseck, invited the best graduates of the first state law examination of 2022 to the Hessian Ministry of Justice. During a reception, he extended his special congratulations to the graduates for passing their examinations with outstanding success.
Among the honored was Svea Alberti (on the picture on the left next to Felicitas Rahlfs, another EBS University student), who graduated from EBS University and has since been working as a Junior Researcher and and PhD Candidate at the Chair of Public Law, Empirical Legal Research and Legal Economics (Professor Towfigh).
Congratulations on this outstanding achievement in the first state examination!

[Translated by DeepL]